First, there are a few basic questions you need to ask yourself. Am I doing this after seriously considering the time, energy and money it will take to be a good pet parent?
Am I willing to be responsible for this animal for its entire lifetime, up to 20+ years ? Am I in a settled enough lifestyle and position to have an animal ?
Take this quiz:

If you have considered these things, then you are off to a good start. Bringing a pet into the family is a long-term commitment. Learning about the breed you are interested in is the first step. Buying your kitten from a responsible breeder is the next.
Determining a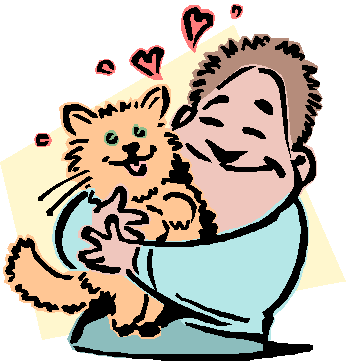 reputable Breeder
Ask lots of questions:
What are the characteristics of the Breed?

Do you provide a written sale agreement that includes a health guarantee?

Do you Spay/Neuter your pet quality kitten before placing them?

What diseases and conditions does your health guarantee cover?

What vaccinations has the kitten received?

How are kittens raised? (i.e. In the house, In a kennel, In cages)

Can you provide references?

Are you a member in good standing of TICA, and TIBCS, or TIBBA?

When can I get my kittens papers?
There are several things you can expect from a responsible breeder.
Guarantee that your kitten is in good health, and free from feline Leukemia Virus (FeLV) and Feline Immunodeficiency (FIV).

They will strongly advise you to have your own veterinarian examine your kitten within a few days of purchase to confirm the kitten is in good health.

Require that you have your kitten neutered or spayed at the appropriate age. (Some breeders participate in early spay/neuter)

Provide a written sales agreement that describes all terms of the sale including the breeder's health guarantee and the neuter/spay agreement.

Be intensely interested in the welfare of every kitten they produce, and encourage you to call with any questions or concerns.

Allow their kittens to go to their new home at 12 weeks or older.

Keep papers until proof of Spay/Neuter is received.
Do not be offended if the breeder asks you several questions. Such as if you have other pets, and if they have been tested and/or vaccinated against contagious disease. A responsible breeder sees each kitten as a little member of the family, not a commodity.
If you find a breeder you feel meets your expectations, be willing to wait for a kitten. Responsible breeders are breeding to improve their breed, not fill a demand for kittens. If you spend just a little extra time, in research, planning and looking, you are sure to find the right kitten.
Best wishes.
Informational page provided by Gateway Bengals: